Meet Guy
Drew Vineyards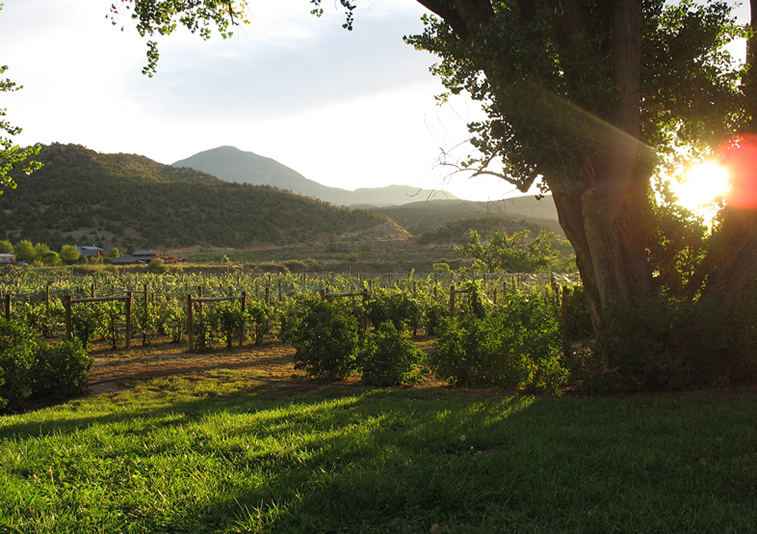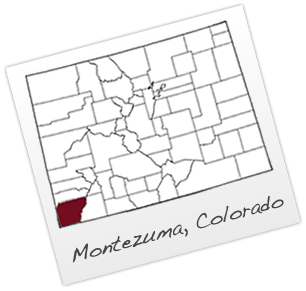 The Terroir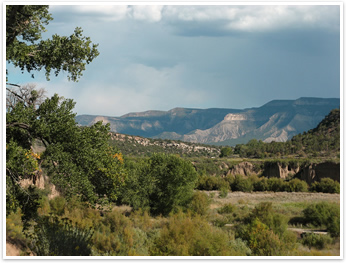 Our climate and soils provide excellent grape growing conditions despite the danger of late-spring frosts. Intense sunlight at our elevation and growing seasons that are hot and dry with cooler nights than many grape growing areas of Colorado are perfect for our grapes' color and flavor maturation and eliminate the need to treat the vines for mildew and other pests and diseases common in other areas. We have mineral-rich alluvial soils ranging from heavy clay loam to sandy loam and we look forward to evaluating the characteristics each of these soils bring to our wines.
We started planting our vineyards against the canyon walls on the north side of McElmo Creek in the spring of 1999 and finished 18 acres in 2004. Severe cold winter temperatures made us realize that the Estate vineyard needed to be planted to hardier varieties than we first planted. In 2011 we started replanting to Baco Noir, Norton/ Cynthiana and Marquette. First crop will be Fall of 2013 with finished wines ready by Spring 2015. We intend to farm the vineyard organically because we feel responsible treatment of our environment and soils is paramount to the production of quality fruit and the wines made from it.
We source fruit only from vineyards in Colorado. Some that we helped establish in Montezuma County where elevations range from 5,000 feet to 7,000 feet and the climates vary from hot to relatively cool during the growing season, depending on the elevation and terrain. Some from other growing areas in Colorado. These vineyards are in McElmo Canyon, in the Lebanon area North of Cortez, (that historically is a great apple growing region), in Yellow Jacket near the rims of Yellow Jacket Canyon and Woods Canyon, in the South Valley of Cortez above Yucca House National Monument five miles directly south of our winery, in Ignacio; which is southeast of Durango, Palisade, primarily from Talbott Farms and Cedaredge on the south side of the Grand Mesa. With the diverse range of microclimates, matching the potential vineyard sites to the best suited varieties is both fun and rewarding. Heat-loving varieties like Cabernet Sauvignon and Syrah thrive at the warmer sites and produce fruit rich in color and flavors. (Don't worry California, we can't grow Zinfandel here.) The cooler sites are better for shorter season or heartier varieties like Pinot Noir, Riesling and Chardonnay.

We have recently experimented with and have a grower that is dry farming. With the history in our area of dry farming, it only makes sense to utilize the soil conditions and conserve water, decrease the investment in farming infrastructure, decrease the labor cost of weed control and have better quality fruit as well. We encourage more people to plant as the supply of quality grapes will not meet the demand in the foreseeable future. The vines are maturing and we are encouraged by the results of exacting vineyard management and controlled yields on the quality of our grapes with each harvest. There are many hybrid varieties planted in the area that show tremendous promise. The quality of the hybrid fruit we have worked with is exceptional. Planting hybrids allows growers the ability to produce fruit almost anywhere in our region. Considering the amount of usable and reasonably priced land in the Montezuma Valley area, we have the potential to be the premier wine growing region in Colorado.

Places of interest
Our area has the highest concentration of archaeological sites in the country and we have discovered that we certainly have our share. When developing the westernmost vineyard on our property, we encountered ruins of Ancient Puebloan peoples' villages in three different locations. We had archaeologists map the sites and look forward to preserving the heritage of this region. These people lived on our lands during the Pueblo I and Pueblo II periods from 850 A.D. to 1280 A.D. They grew corn, beans and squash for food just as we do today in the same location.